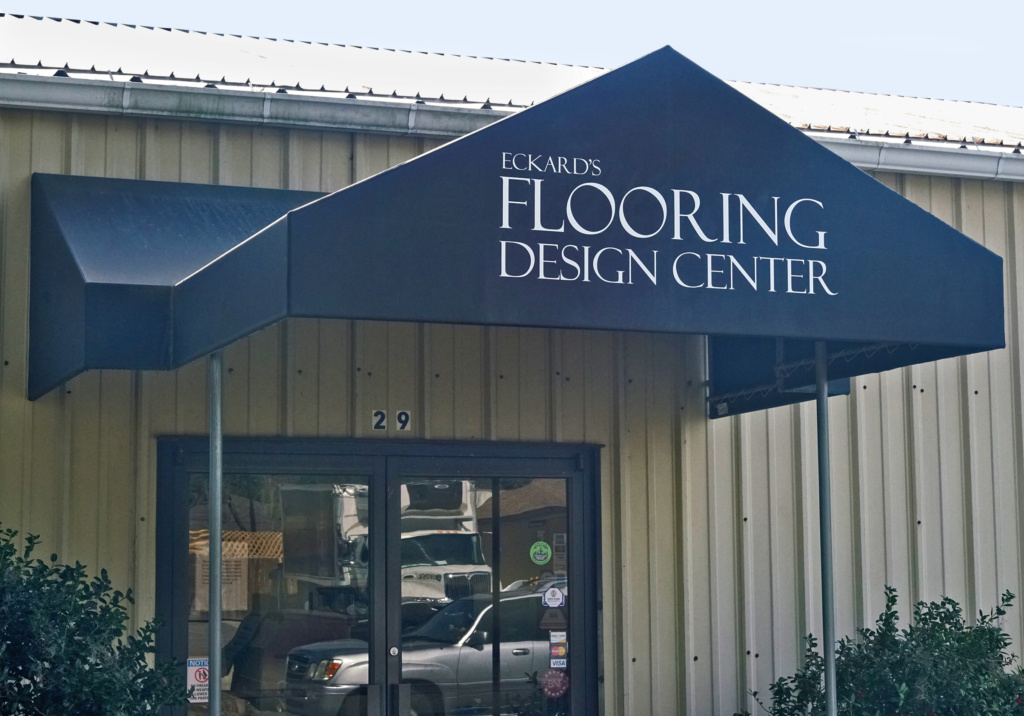 Eckard's Flooring and Design Center

29 Echols Ave. Savannah, GA 31406

912-355-6224
Eckard's Flooring is a family owned and operated local business specializing in Carpet, Hardwood Flooring, Tile, Laminate Flooring, Area Rugs, Showers, Shower Doors, Luxury Vinyl Plank, Engineered Hardwood, and So Much More!
Eckard's Flooring provides materials from a variety of vendors, offer design services, and installation services.
Project Manger Julian Brummitt shares his experience working with productions.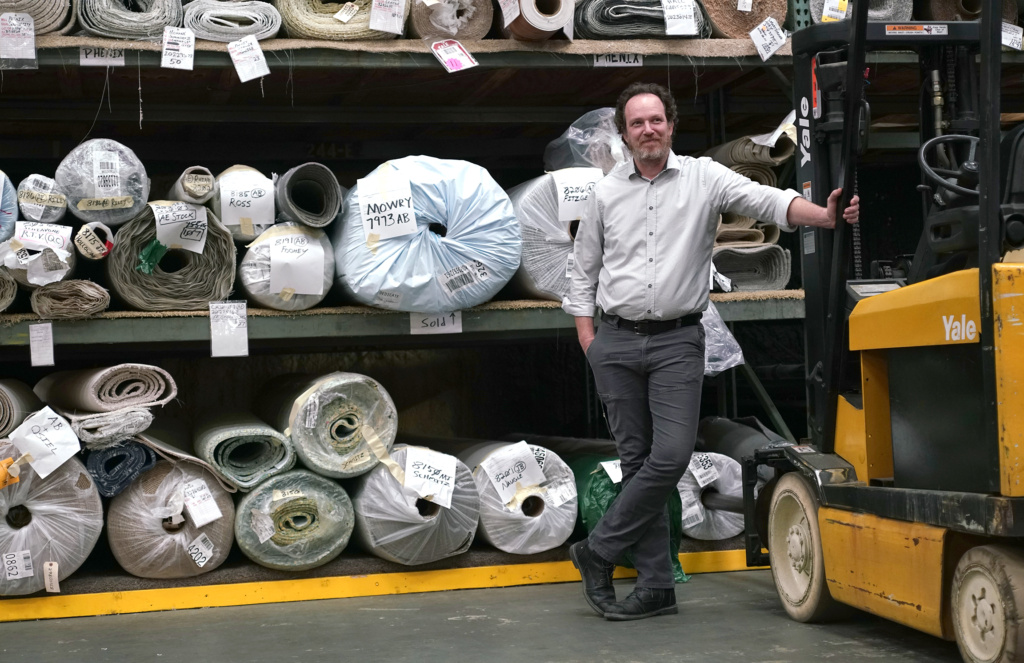 Tell us about the first time you worked with the film industry.
It's hard to remember exactly when I first worked on a film project with Eckard's. I've been here for some time now, but the oldest one I can remember is the production of Lady and the Tramp. I remember they needed material for a scene that was being filmed at a coffee shop that my girlfriend went to nearly every day. The client needed some sheet vinyl. On my end it was pretty simple, they knew what they wanted and all I had to do was find it; check availability and pricing; then get purchase approval from the client.
What's your favorite story about working with the film industry?
My favorite was probably more recently, working with Samita Wolfe of Film Biz Recycling. I particularly like working with Samita because she works like a designer, where options are constantly in flux rather than orders that are handed down from on high. I tend to enjoy working in the same field, where we can operate and problem solve at a local level.
For this project we needed an area rug – it needed to meet some dimensions that it didn't quite meet and the image wasn't scaled right. We were going to have to do some alterations, mostly cutting a shape to the rug that was kind of like an amoeba. Going through the process of making the nitty-gritty happen and that level of exactitude and delivery is somehow satisfying to me (the precision, I guess), but also just figuring out a fabrication process is something that I've always liked. In the end, we ended up using an overhead projector to get an actual depiction of what the cut line should be to make the cut, and off it went for the next treatment.
What was the most surprising or interesting thing that you've learned from working with the film industry:
I've worked on prop design in the past, doing art direction for small music videos, a television short, and some commercial work. The whole thing is really kind of surprising. Productions in general have so many moving parts and they all need to work together, but what's most surprising is how quiet it is on set when filming, the audibility of everything is unique! All ears are on one thing, and we're not all observing this inaudibility, we're participating in it.
How has working with the film industry impacted your business? Have you made any changes to accommodate their needs?
I like working with the film industry. Projects are always different; they are typically easy and profitable but usually have a short timeline. I try to carry sample options that are accessible and gear film clients up by acquiring samples that are of a family, or put together families of samples when it makes sense to do so. It's all dependent on how much the person I'm speaking with has a say in material selections. I find that if I'm speaking with someone who makes a decision on the material selection, they have more flexibility and can choose things with an understanding of availability or redirect when needed.
SELECTED CREDITS
WSAV Studio Floor Install
May December (2022)
The Young Wife (2022)
KPop
Lady and The Tramp (2019)
The Front Runner (2018)
View Other Amazing Vendors