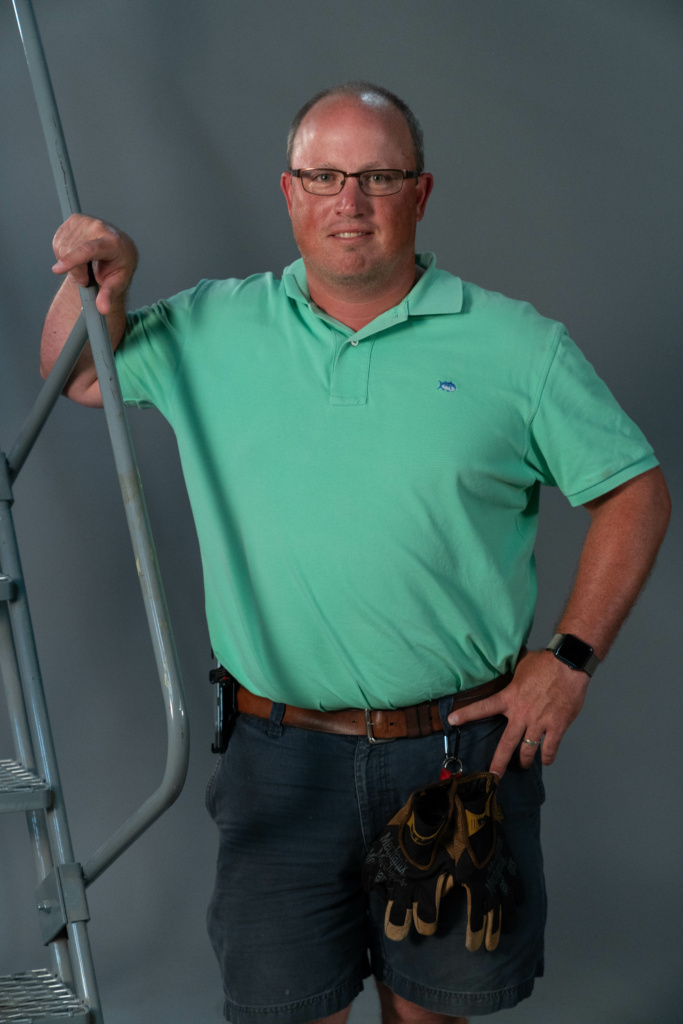 "I was born and raised in Savannah and grew up working in and around the entertainment industry most of my life."
Following high school, I earned an undergraduate degree in Environmental Health Science from UGA. My family and I still reside in Savannah and my children attend public school. I thoroughly enjoy my job and solving the problems that it presents.
AWARDS AND ACCOLADES
Elected by my peers to be the Coastal GA Representative.
Working with Universal Pictures to Identify ways to make film set construction more sustainable.
PRODUCTION STORIES
My most recent ones I can't share as of yet because the productions haven't been released, but there is one experience that I enjoy sharing. Anyone in our industry knows that the hours can often be long and your work day goes around the clock. It was one of the longer work days I have ever worked. It must have been 3:30 in the morning and it is some kind of hot, even at 3:30. Everyone is getting along and working, when all of the sudden like a wave the crew hits the wall. Right about that time, Adam Sandler pauses shooting, brings out his amp and plays some music that was very energetic and starts floating around with the crew. People start hamming it up a little, everyone rallies, and finished strong. It was awesome to see and be a part of. The whole show was fun and Adam had a lot do it with it I think.
SELECTED CREDITS
Council of Dads / General Foreman / 2020
The Outsider / General Foreman / 2020
Emperor / Construction Coordinator / 2018
Doctor Sleep / General Foreman / 2018
Gifted / Construction Foreman / 2017
Z: The Beginning of Everything / General Foreman / 2017