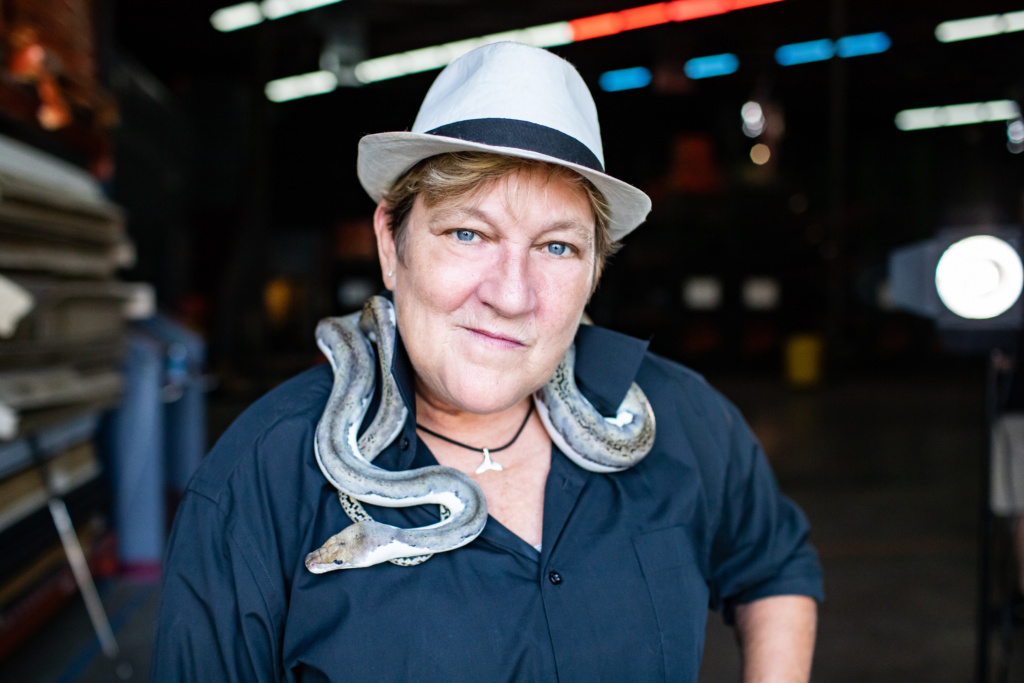 "My expertise has always been finding the right animal for any production."
I have proudly been an Animal Wrangler in the Savannah area for over 20 years.
I'm proud to have found, coordinated, and worked with local animals in many of the productions filmed in the Savannah area.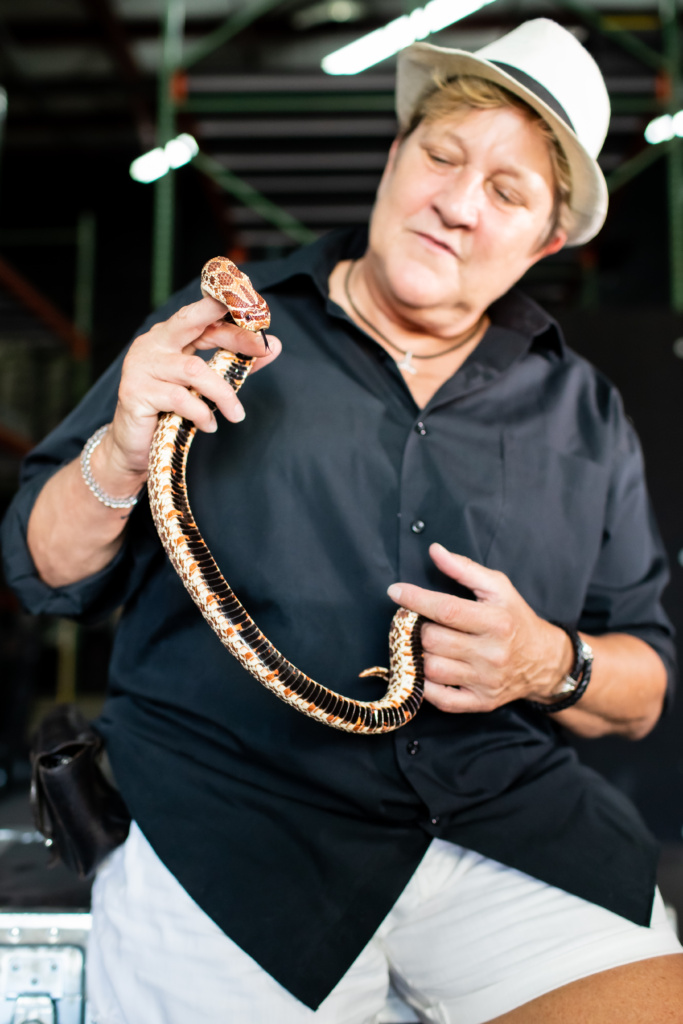 PRODUCTION STORIES
I have many many stories over my 20 plus-year history as an Animal Wrangler in Savannah. One of my favorites would have to be during filming the movie The Undertow. I worked with over 19 different species of animals. One particular feat was finding a cow that had to be hand-milked… easier said than done. It turned out that the actor had to actually suck the teet of the cow. When the cow arrived on set, I found out that the cow had never been lead by a lead, harness, or rope. When the action was finally described to me, I also found out that the cow had to work in a stall next to a 400-pound deaf, blind boar hog that lived in the barn we were filming at. After wrestling the cow for an hour or so to get her into the stall next to the loud and somewhat overbearing boar hog, I got her settled down. I ended up having to lay down in cow manure for a very long time with her face practically in my hands. I sweetly, gently, and continually told her "don't move"… and she didn't. We got the shot beautifully. For years I was known as the Cow Whisperer.
In addition to animal wrangling, I have been an actor and a director in local community theaters for over 20 years. I am currently on the Tybee Post Theater board of directors and the Tybee Arts Association board of directors. I have been the president of the Tybee Arts Association for 3 terms and I was the president of the Tybee Island YMCA for 3 years. I have also been the director of the Tybee Arts Association annual Summer Theater Camp for Kids for the past 11 years.
SELECTED CREDITS
Florida Girls – Animal Wrangler, 2019
Lizzie – Head Animal Wrangler, 2017
CBGB – Animal Wrangler, 2012
The Gift – Animal Wrangler, 2000
The Legend of Bagger Vance – Animal Wrangler, 2000