"Every film holds a special place in my heart! And working with my Savannah film family is the BEST!"
I am a Licensed and Certified Professional Make-up Artist with over a decade of experience. I received a certification in both make-up and special effects at the Joe Blasco Makeup Center in Hollywood, CA in 1998. I remained in Los Angeles and worked on countless films, photo shoots and at the special effects lab (MEL). After moving back to the East Coast in 2002, I continued my education by acquiring a license for Esthetics and in 2004 received a license as an Esthetic Instructor for the State of South Carolina. In 2009 I joined IASTE 798 as a make-up artist.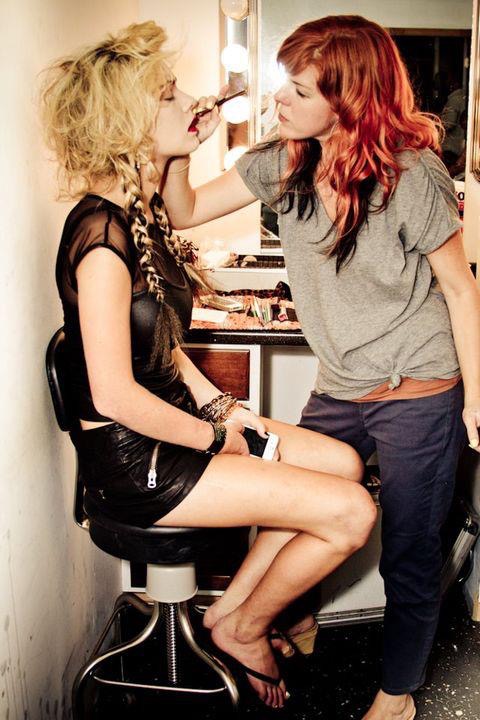 PRODUCTION STORIES
On the film The Little Mermaid it was our main actor's (William Mosley) birthday. We knew he was a little bummed to be so far from home on his birthday, so we decorated his trailer and filled it full of balloons! When he opened the door all the balloons came pouring out! He turned around with the biggest smile on his face! He was so happy we went all out for him. He was so great to work with! But so many stories!! So so many!!
SELECTED CREDITS
The Glorias / Makeup Artist / 2019
Lady and the Tramp / Makeup Artist / 2018
Florida Girls / Makeup Department Head / 2018
Poison Rose / Makeup Department Head / 2018
Backtrace / Makeup Department Head / 2018
Killerman / Makeup Department Head / 2017
Tropical Cops Tales / Makeup Department Head / 2017
Living the Dream / Makeup Department Head / 2017
Galveston / Makeup Department Head / 2017
Dirty Grandpa / Makeup Artist / 2016
Blood Money / Makeup Department Head / 2016
The Little Mermaid / Makeup Department Head / 2015
Banshee / Makeup Artist / 2014